10 Tips For Getting Breastfeeding Off To A Good Start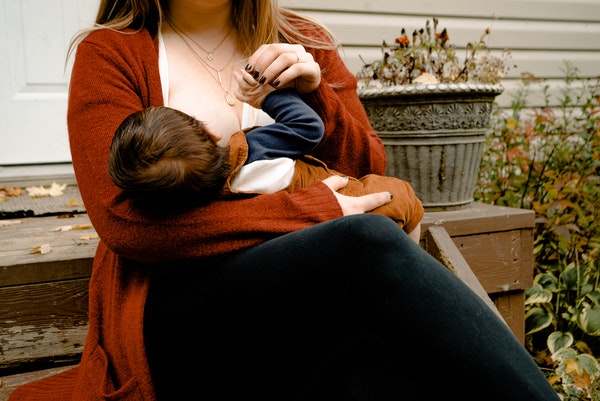 (Note: Some of the links in this post are affiliate links, and we will be compensated when you make a purchase by clicking through our links at no additional cost to you.)
How Do I Start Breastfeeding Right?
Getting off to a good start with your breastfeeding will better ensure that certain problems and troublesome situations are avoided, thus making the likelihood of long-term breastfeeding that much greater. Following are 10 suggestions of things to do – and things to avoid – to help you get off on the "right foot".
1) Take advantage of prenatal education
During your pregnancy, plan to take a breastfeeding class or attend a La Leche League meeting. This will give you a chance to get your support system in place and have the chance to ask any questions that you may already have. Attending a La Leche League meeting will give you the opportunity to see other mothers and babies engaged in breastfeeding. Purchase or check the library for a good breastfeeding resource book.
Some suggestions:
Read it through now, and have it handy to refer back to once baby arrives.
2) Breastfeed early
Attempt to put your baby to breast as soon after birth as possible – preferably within the first hour. Early breastfeedings give baby the chance to practice breastfeeding before he enters a normal newborn state of sleepiness that can last for hours or days and before your breast becomes overfull with milk, perhaps making latch-on more difficult. This early nursing also helps your uterus contract to help prevent postpartum hemorrhage.
3) Room in with baby
Keep your baby in your room, and only send him back to the nursery if you should need to shower or leave your room. Keeping baby close allows you to observe him for early cues that he is ready to feed; ie. stirring in crib, bringing hands to mouth, rooting, etc. Crying is a LATE hunger cue. If your baby is in the nursery, he may not be brought to you when those first hunger cues are noticed. Having baby with you lets you begin to recognize these cues before you go home.
4) Feed frequently in the early days and weeks
Plan to feed at least every 2-3 hours during the day and at least once at night, or 8-12 times in a 24 hour period, during the early days and weeks. Do this even if you have to wake your baby to feed. This ensures that your milk supply becomes well-established and that your baby receives the fluids and nourishment that he needs. If your baby is unable to nurse within the first 4-6 hours after birth or does not nurse well during the early days or weeks, use a hospital-grade pump to help stimulate your supply.
5) Avoid supplemental bottles during the first 4-6 weeks
Most of the time supplements of formula are not needed and may only serve to undermine the milk supply. Each time a supplement is offered, that means less time at the breast, and fewer signals to the brain to produce milk. Offering your baby a bottle nipple early on may also confuse him as bottle-feeding is entirely different than breastfeeding and requires less work of the baby. Before babies learn to breastfeed well, they are more likely to choose the easier method of feeding which may mean that they reject the breast. If supplements are medically indicated, choose an alternative feeding device other than the bottle if possible, such as a feeding syringe, nursing supplementer, feeding cup, or spoon, and use your own milk whenever possible to prevent the risk of allergic reactions caused by formula.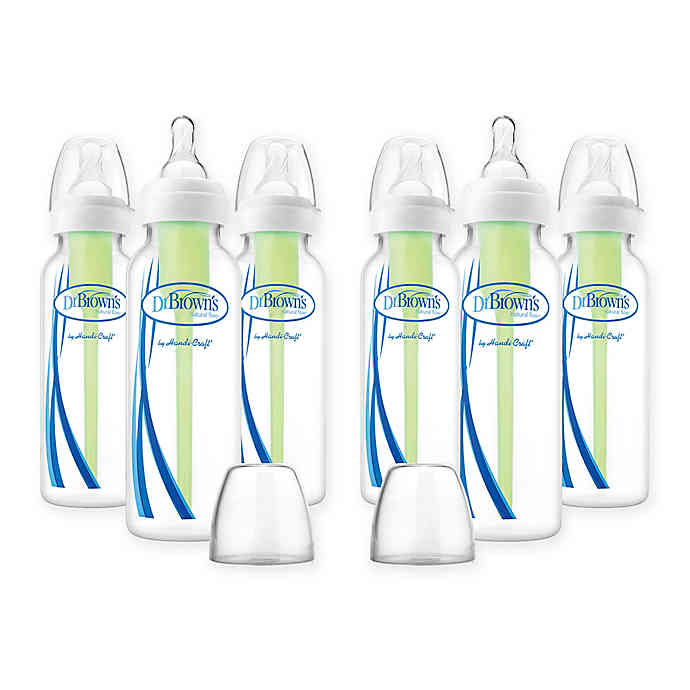 6) Know how to recognize a correct latch and position
Learn how to recognize the signs that your baby is latched-on to your breast well. Being able to observe these will help you detect and perhaps prevent any problems early on. Be familiar with how the baby's mouth should look (lips flanged, wide open mouth), and where the tongue should be (down and cupping the breast) as well as how close the baby should be positioned (chin and nose touching breast and body pulled in close to mom's).
>>> Discover the Top Nursing Pillows For Breastfeeding
7) Know what a nutritive suck looks like
It*s important to know that your baby is nutritively sucking, or nursing in a way that ensures he receives the most milk possible. A nutritive suck is characterized by a long and drawing rhythmic motion along the jawline and a wiggle at the temple or ear, and should be accompanied with swallowing. It is the opposite of a short and choppy, pacifier-like, or non-nutritive, suck.
8) Know how to assess your baby for adequate intake
Keep a log during the first week or so of your baby's wet and dirty diapers. Each time you change a diaper, note it on the log. This will give you a daily look at your baby's breastmilk intake and alert you to possible problems early on. Your baby should gradually increase his wet diapers during the first week to a total of 6-8 by day seven. His urine should be pale in color and mild-smelling. A good "rule"is one wet diaper for every day of life that first week. Your baby should stool at least once every day the first few days after birth, and during the first week the stool should begin to lighten in color and become thinner in consistency. By the end of the first week, your baby should be stooling at least 2-5 times each day and the stool should be loose in consistency and yellow in color.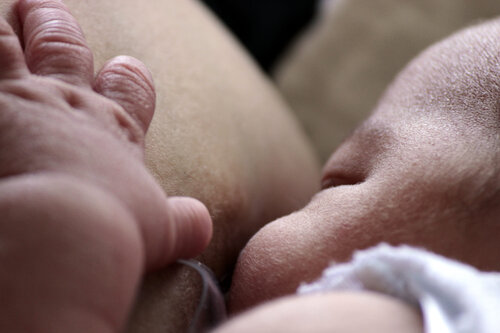 9) Have your baby weighed within one week of birth
This is just another check to ensure that breastfeeding is going well. If a weight check is taken early on, any problems can quickly be addressed and measures taken to improve breastfeeding management.
10) Seek help early on for any problems that may arise
Get help at the first sign of a latch-on difficulty, sore nipples, engorgement, or slow weight gain in your baby. Most of the time, problems have solutions, but this is far more likely if the right help is sought in a timely manner.
>>> Discover the Top Breast Pumps