9 Ways To Get Rid of a Diaper Rash Naturally – Natural Diaper Rash Remedies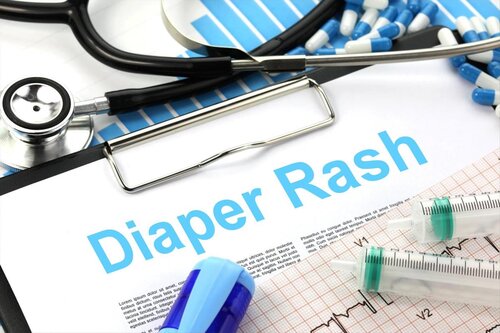 (Note: Some of the links in this post are affiliate links, and we will be compensated when you make a purchase by clicking through our links at no additional cost to you.)
What is Diaper Rash?
Diaper Rash is a patchwork of bright red skin on your baby's buttom. It is sensitive skin that is inflamed which makes it sore and uncomfortable on your baby. Diaper Rash can be in the form of unraised reddish pink skin and more especially around your baby's rectum or Diaper Rash can be in the form of raised bright reddened patches that seem to run together to look like one big red area. It is usually all over the entire abdomen and throughout the genital area and around the legs where the diapers fit snug around the legs.
What causes Diaper Rash?
Baby's little bottoms are very sensitive. The urine and the stool are heavy with chemicals and moisture. Urine is very acidic so it is especially harsh on your baby's sensitive skin. When you go for periods of time without changing diapers (being all closed up air tight) and all the moisture and chemicals are being squished around, sitting on that sensitive skin for any amount of time, it irritates the skin leaving it red to the point of pain and irritability. When that happens, diaper rash is sure to follow at some point. Diaper Rash is very common and 100% of all babies get it at some point in their life.
No matter how absorbent your diapers are or how frequently you change your new bundle of joy, babies' little tushies are sensitive to all sorts of irritants. A rash can be caused by the diaper itself (chafing or fragrances) or by the acid that naturally occurs in pee and poop. Introducing new foods into your baby's diet or antibiotics can also trigger a rash. Here are 9 Ways To Get Rid of a Diaper Rash Naturally:
1. Allow your baby to air out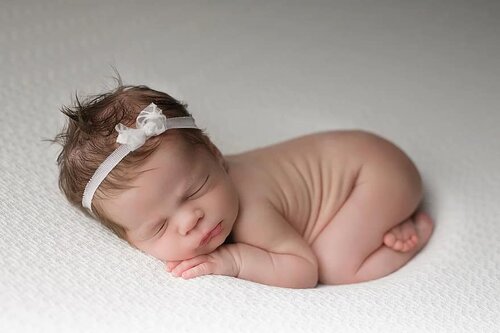 The drier the baby, the less chance of diaper rash. Allow your baby to air out some during the day, letting him or her lay around with nothing on on a towel or blanket for a few minutes and kick and play maybe helpful in clearing up the rash. You can also pin on a cotton diaper loosely so air can circulate.
2. Use diapers tailored for babies with sensitive skin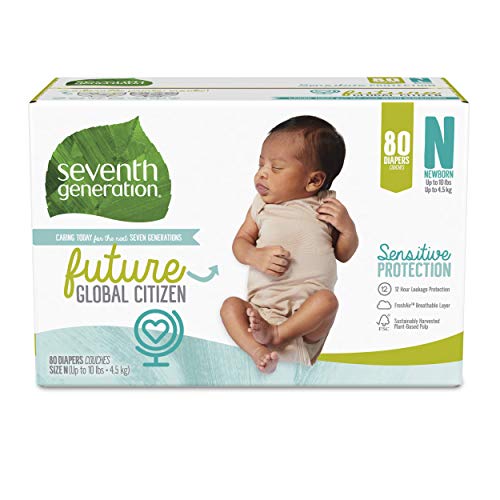 It is very common for babies with sensitive skin to have frequent diaper rashes, eczema, and allergic reaction. Many times, these skin conditions are caused by using certain diapers. If your baby has sensitive skin, then you'll know exactly how important it is to find the right diaper for you and your little one. The good news is there are many diapers tailored for babies with sensitive skin.
Discovery the Best Diapers for Babies with Sensitive Skin
3. Use water and cloth wipes to clean baby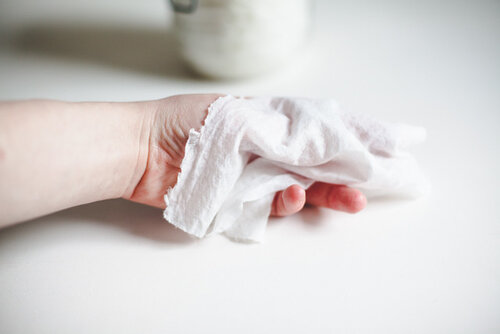 Most of the commercial baby wipes contain alcohol, chemicals and perfumes that can dry out and irritate baby's sensitive skin, predisposing him or her to rash or making an existing one a lot worse. The prefer way is to use water and cloth wipes to clean the baby or use a mild natural soapy solution for more messy changes.
Discovery the Top Body Wash For Baby with Sensitive Skin
4. Use natural laundry detergents tailored for babies with sensitive skin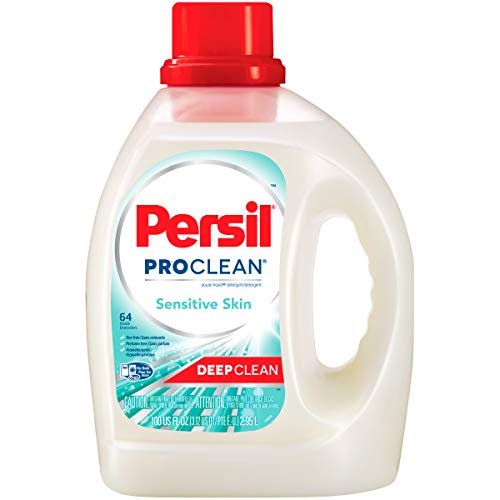 Switch to a natural detergent and do a double rinse. Babies have delicate skin that can react to the harsh chemical ingredients in some laundry detergents. When you wash your clothes or cloth diapers, you might think the soap is completely eliminated in the rinse cycle. However, you can expect trace amounts to remain on the fabric, which can irritate the skin, causing rashes, allergic reactions, itching, inflammation.
Discovery the Top Laundry Detergent For Babies
5. Change baby diaper more frequently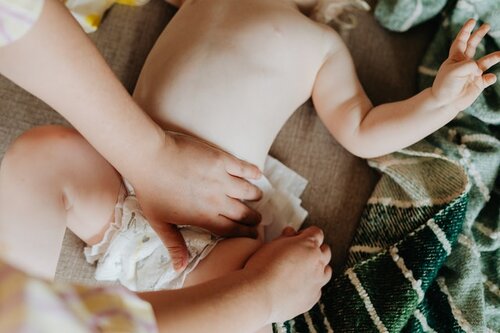 For a time, you may need to change your baby's diaper as soon as it gets soiled. Urine and fecal matter can be extremely harsh on your baby's skin and cause painful rash. This is especially true as baby begins eating solid foods. In general, babies who are breastfed have fewer episodes of diaper rash. If you're bottlefeeding and your baby's rash is persistent, be sure to talk to your baby's pediatrician about changing the formula or to a different brand.
6. Try cloth diapers
Babies who have chronic rash with disposable diapers may do much better with cloth diapers and if you are already using cloth, you might try a different material -babies can be allergic to the material of the diaper you are using. Natural, organic fibers like cotton or bamboo are often a good alternative for babies with extremely sensitive skin.
7. Use a diaper rash cream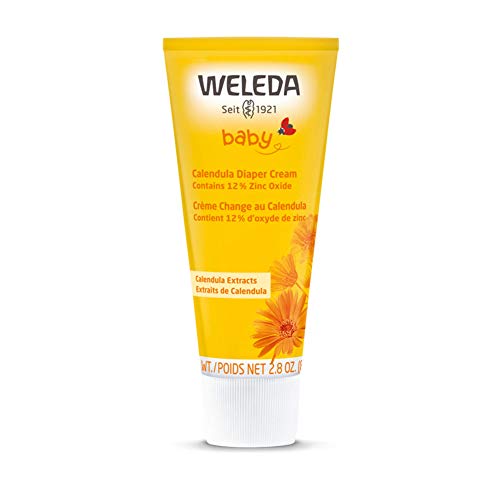 You can try over-the-counter diaper rash cream made from natural ingredients, especially ones that contain zinc oxides as one of the main ingredients to help form a barrier, keeping waste away from baby's skin. Also look for lanolin, calendula, Vitamin E and evening primrose oil and other natural non-petroleum items in the list of ingredients. Make sure the area is completely dry before you apply your barrier cream.
Discovery the Top Diaper Rash Cream For Babies
8. Treat yeast diaper rash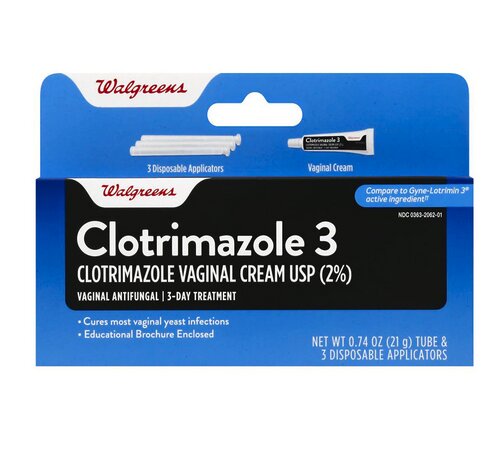 If your baby's diaper rash continues to persists even after following the above tips, your baby may have a yeast diaper rash. With a regular rash, an irritant causes the rash, but with a yeast diaper rash, yeast (Candida) causes the rash. Most yeast rashes may need medication. Ask your baby's pediatrician about using an antifungal or yeast cream. Many can be purchased over-the-counter. Be sure to ask the pharmacist or physician for specific instructions e.g. how often to use each day and for how long. Before using natural remedies like baking soda wash, vinegar or essential oils, make sure to ask your pediatrician first. Natural doesn't always mean safe.
9. Speak with your Baby's Pediatrician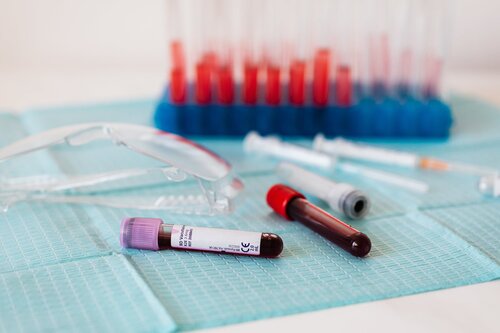 Persistent rash around your baby's bottom can be a symptom of food allergy or something more serious. Your baby's pediatrician may recommend an elimination diet or a food diary to help you find the culprit or further testing.