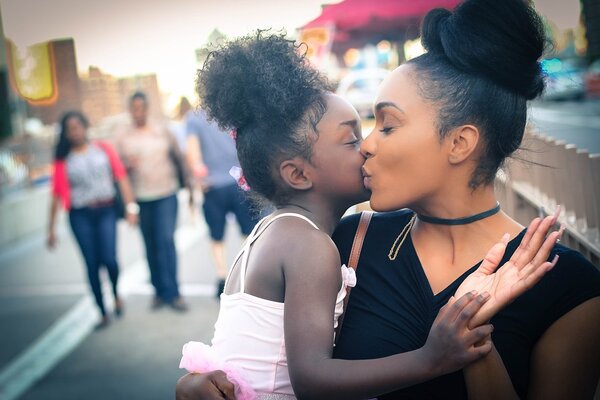 (Note: Some of the links in this post are affiliate links, and we will be compensated when you make a purchase by clicking through our links at no additional cost to you.)
What are the best gifts for moms with toddlers in 2022?
If you're looking for the best gifts for moms with toddlers in your life, you've come to the right place!
Whether your sights are set on an upcoming birthday, Mother's Day or even the holidays, and if you need help deciding on the Best Gifts For Moms With Toddlers, take a peek at our picks below! In this buyer's guide, we've taken the strain and hassle out of searching for suitable gifts for your toddler mom friend. All you have to do is choose a gift that best suits the mama's personality and needs, and click on the handy in-text link to learn more.
Gifts to Make Mom's Life Easier
The struggle is real for moms with toddlers. Working moms and stay-at-home moms all work the hardest. They handle all of life's challenges and still make sure their little ones are happy, healthy, and loved. Between juggling all the things for all the people in the household, and cleaning all the butts… life is hard and often super hectic.
There is no doubt Mom could use some help – every day of every week. A gift that can make it a little bit easier is worth its weight in gold.
1) Medical Grade Forehead Thermometer for Kids
As parents we always worry about our children, even more so when they seem ill. Keep an eye on their fever with this medical grade thermometer. It will give you an instant reading without touching them so you won't have to struggle with an ill child.
---
2)
Pacifier Baby Medicine Dispenser
Whether they're teething or just have a fever, getting medicine into a baby or young child can be so hard. This smartly designed medicine dispenser is made to look like a pacifier. Spit-ups are a thing of the past as the device delivers the medicine to the side of the cheek, bypassing the child's taste buds. This medicine dispenser will make it 100x easier.
---
3)
Foam Bed Bumpers for Toddlers
When little kids move from a crib to their first proper, grown-up bed, accidents can happen.
Looking better and feeling more comfortable than traditional bed rails are these foam bed bumpers. They'll fit on any size bed and are low enough for your child to get in and out independently. They're also flame retardant and waterproof, so if your child has an accident in the night, it can be easily cleaned up.
---
4)
Gro-Clock Sleep Trainer
There can be no better gift for parents than sleep. Honestly, those first few years can flash by in a sleep deprived haze. Of course, little kids are too young to learn how to tell the time. But that doesn't stop the little darlings from waking at silly-o'clock and disturbing mom, demanding breakfast! Help their child stay in bed a little longer with the Gro-Clock sleep trainer. They can only get out of bed when the sun appears (which is whatever time the parents set it to!)
---
5) 
UrbanHello REMI – Baby and Children Sleep Tracker
If your child is waking up grumpy, it's likely that they're not getting enough rest. Keep an eye on their sleeping pattern with this super cool sleep tracker. It'll send all the data to your smartphone and it'll even tell the children when they can get out of bed.
---
6) iRobot Roomba

This isn't just a great gift for toddler moms… it's an essential gift for toddler moms to make her life easier. When you're sweeping up crumbs, cat/dog hair, dirt, and miscellaneous FILTH all day, every day, you want – nay, NEED!
---
7)
Potty Training Toilet Seat with Step Stool
While potty training is a big part of your child's development, it can become tedious lifting them onto the toilet 10 times a day. This specially designed training toilet seat will make mom's job much easier, which also has handles and a ladder.
---
8)
Princess Potty Training Chart Set
The trials and tribulations of potty-training are something that any mom of toddlers will be all-too-familiar with! This potty-training set is aimed at little girls who are beginning their potty-training journey. The set is a creative, innovative, and fun way to get mom's little angel engaged in the whole potty-training process.
---
9) Bath Kneeler and Elbow Cushion

Watching your child in the bath can be magical. They find simple pleasure in splashing around in the warm bubbly water but it can be hard on your back, elbows and knees. Make it nice for you too with this cushioned elbow and knee protector. It even has a pocket to store shampoos and bath toys.
---
10) Seat Belt Buckle Booster

Do you get annoyed with buried seat belt buckles? Floppy buckles make it hard for booster riders to buckle – especially in a tight seating situation. This Buckle Booster slips around your receptacle in seconds to ensure that your seat belt buckle doesn't get buried.
---
11) Baby Monitor with Night Vision & Thermal Monitor

Do you get annoyed with buried seat belt buckles? Floppy buckles make it hard for booster riders to buckle – especially in a tight seating situation. This Buckle Booster slips around your receptacle in seconds to ensure that your seat belt buckle doesn't get buried.
---
12) The Original Cushy Closer Door Cushion

Sneaking out of a sleeping child's room takes ninja skills. Any little creak or noise and they'll be wide awake again. Minimize that risk with a door cushion, pop it in the door and it'll close a door really quietly and won't disturb your sleeping angel again.
---
13) Lightweight Stroller

When your baby starts walking, they want to be independent and toddle everywhere. But sometimes, it gets too much for them and they want to sit down. Take the world's smallest folding stroller with you – it's lightweight so it won't be extra weight for you, and your toddler can always have a rest.
---
14) Play and Go Storage Mat

Getting kids to tidy their toys up can become a battle. They don't want to tidy their mess but you don't want them thinking that Mommy will always do it. Solve that problem with the Play and Go Storage mat. Once they're done playing, close the bag and it's all tidy once again.
---
Gifts to Make Mom Feel Human Again
Many women struggle with losing their identity after they've become a mom. Suddenly it's all about the kids, and her own wants and needs and hobbies and interests just kind of fall to the wayside.
15) Shiatsu Back and Neck Massager

This toddler mom gift will knead away all her post-tantrum stress with the perfect combination of pressure and heat.
---
16) Comfortable and Cute Shoes

Hey, moms with toddlers don't have to choose between practical and cute! Remind her that she's still a ~cool mom~ with a pair of fun (but practical and comfy) sneakers.
---
17) Hair Dryer and Volumizer Brush

Toddlers moms are always short on time. This magical tool will help her get ready in – seriously – half the time. It's like a round brush mixed with a hairdryer.

---
18) Dior Lip Glow Lip Balm

---
19) A Soft, Cozy Robe

---
20) An Inspirational, Soul-Filling Book

---
21) Burt's Bees Classic Gift Set

---
22)
Wooden Massage and Reflexology Home-Spa Kit
---
23)
Jade Roller and Gua Sha Set
---
24) 
Facial Cleansing Brush
---
25) Scalp Masseger

---
Gifts to Help Mom Survive Her Toddlers
Being a mother of a toddler is definitely NOT a walk in the park. Sometimes, it's more like an exhausted, frantic chase. So it's no surprise, that moms of babies and toddlers are often overwhelmed with this phase of motherhood. If you can give a toddler mom a gift that helps her survive the chaos, she'll be forever indebted to you.
26) What to Expect the Second Year

---
27)
Toddlers Are A**holes: It's Not Your Fault
---
28)
Oilogic Calming Essential Oil Blend
Calm yourself and your toddlers at the end of a busy day with some essential oil blends. Combine with some relaxing music and a soothing night light and you'll soon have a child who is ready for their bed. Rub onto their back, chest, neck or even inhale it and they'll soon be calmer.
---
29)
Breathe, Mama, Breathe: 5-Minute Mindfulness for Busy Moms
What does Mom need most of all, especially as the COVID-19 pandemic lingers on? A minute to herself! Actually, make it five! Moms can feel as if they are sprinting through life, crashing onto the pillow at day's end only to start again the next morning. In Breathe, Mama, Breathe, psychotherapist Shonda Moralis outlines the benefits of daily meditation and shows moms how to do it—in just five minutes! Plus, she shares over 60 "mindful breaks" that will help moms tune into their own well-being (along with everyone else's).
---
30)
The Gift of Help
When in doubt… the best gift you can give a toddler mom is HELP. Whether that means hiring her a nanny or housekeeper, offering to babysit, bringing her dinner, or getting the kids out of her hair for a day, help is the only gift we really need.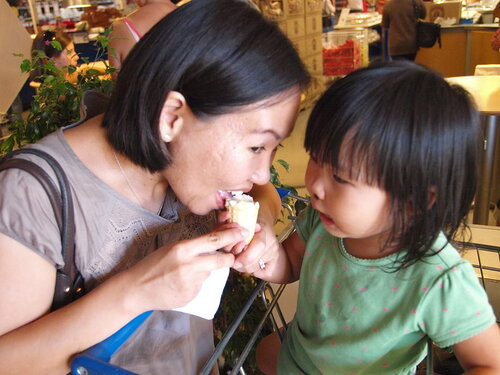 ---
Gifts from Toddlers She'll Love
Even though little ones can't go out and buy gifts on their own, your toddler can help you choose or make a thoughtful birthday, Mother's Day or holiday gift. We know she'll love it if it comes from her special little person. Because gifts from the kids make the most heartfelt presents.
31)
What I Love About Mom By Me Book
Maybe the little one isn't old enough to write yet, but an adult can help out by writing in a special quote about mothers and filling in the details of those first few years.
---
32)
Mommy and Me Outfits
This adorable mommy and me matching shirts is the perfect Mother's Day gift. This mommy and me saying will bring joy to anyone who reads it.
---
33)
Q&A a Day for Moms: A 5-Year Journal
With questions like, "One smell I associate with my child right now is _____, " and "My child's newest friend is ______," this journal helps new moms document the first five years of their child's life. When her kid is older, they can go back and read about the special times they shared together.
---
34)
Baby Handprint Kit and Footprint Picture Frame Kit
For a new mom, you can't got wrong with this DIY present. It comes with a non-toxic clay kit so baby's handprints can be pressed safely. In a year, mom will look back and be amazed at how much her baby's tiny feet have grown.
---
35)
Fingerprint and Footprint Necklace
For a new mom, you can't got wrong with this DIY present. It comes with a non-toxic clay kit so baby's handprints can be pressed safely. In a year, mom will look back and be amazed at how much her baby's tiny feet have grown.
---
36)
Mommy and Me Headband Set
Let this set be the first of many Mommy-and-Me accessories! The headbands also come in six other patterns.
---
37)
Downloadable Coupon Book
Since these coupons can be edited before they're printed, let your little one help you decide what sorts of things mom could be treated to, whether it's a homemade dinner or a big bear hug. Mom gets to reap the benefits all year!
---